All this time, I thought Ray just didn't like couscous. Turns out that I just make it too bland for him and he says carrots and cashews aren't enough. I told him that's what I do in emergency situations. If the couscous had veggies and more flavor he agreed he would eat it. Awesome.


This is my plate. It has couscous with green, red and yellow bell peppers, onion flavor (gave the onions to Ray), tamari, lots of spicecs and carrots of course. On the side of mine was a 5-bean salad leftover from the other day at lunch from Wild Oats. It was just ok and the couscous complement from Ray was "your couscous is so much better than this Whole Foods stuff". First of all, Wild Oats (which we don't go to often, it's far). Secondly, of course my homemade stuff is better! What you also see (of course) is Seduction Bread.


This is Ray's plate. He has onions on his and his salad was a black bean/corn type salad.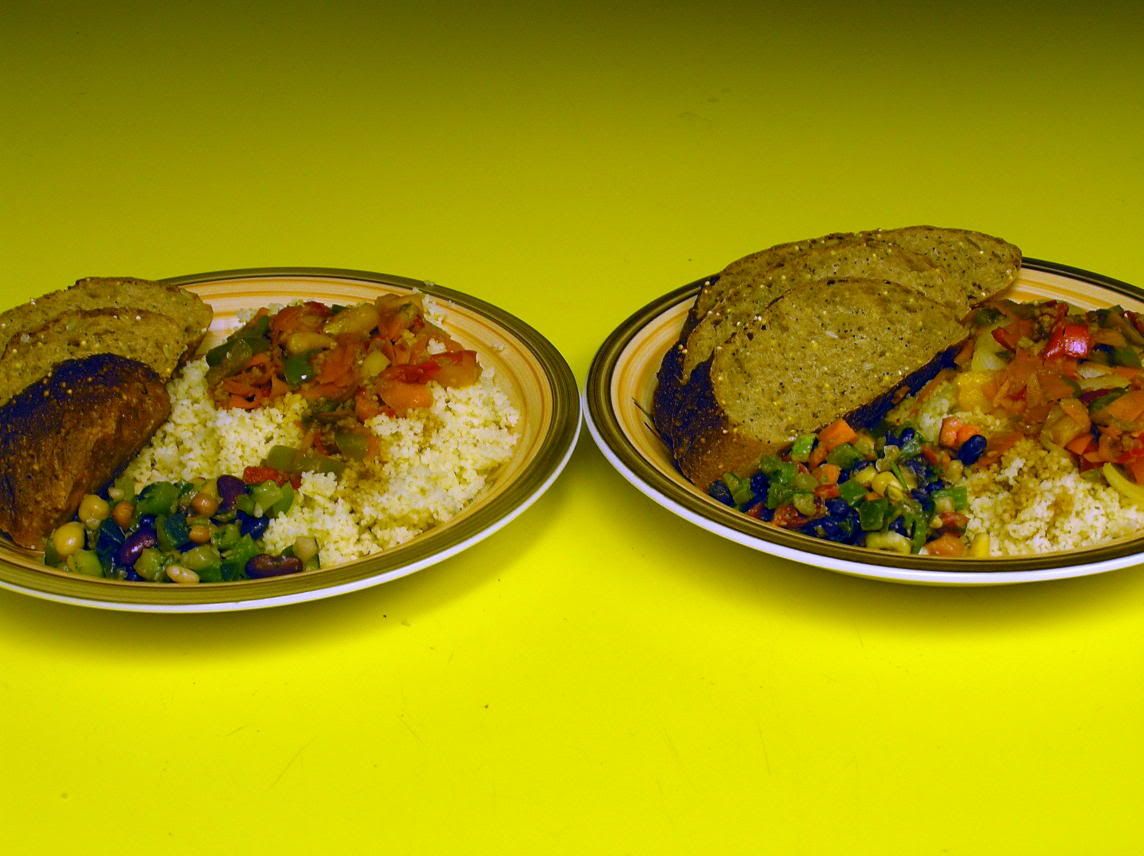 Our plates.

Yep, I'm officially a cone-eater. I like my ice cream straight out of the carton, but Ray loves cones and gave me one of his. Look at my wonderful ice cream...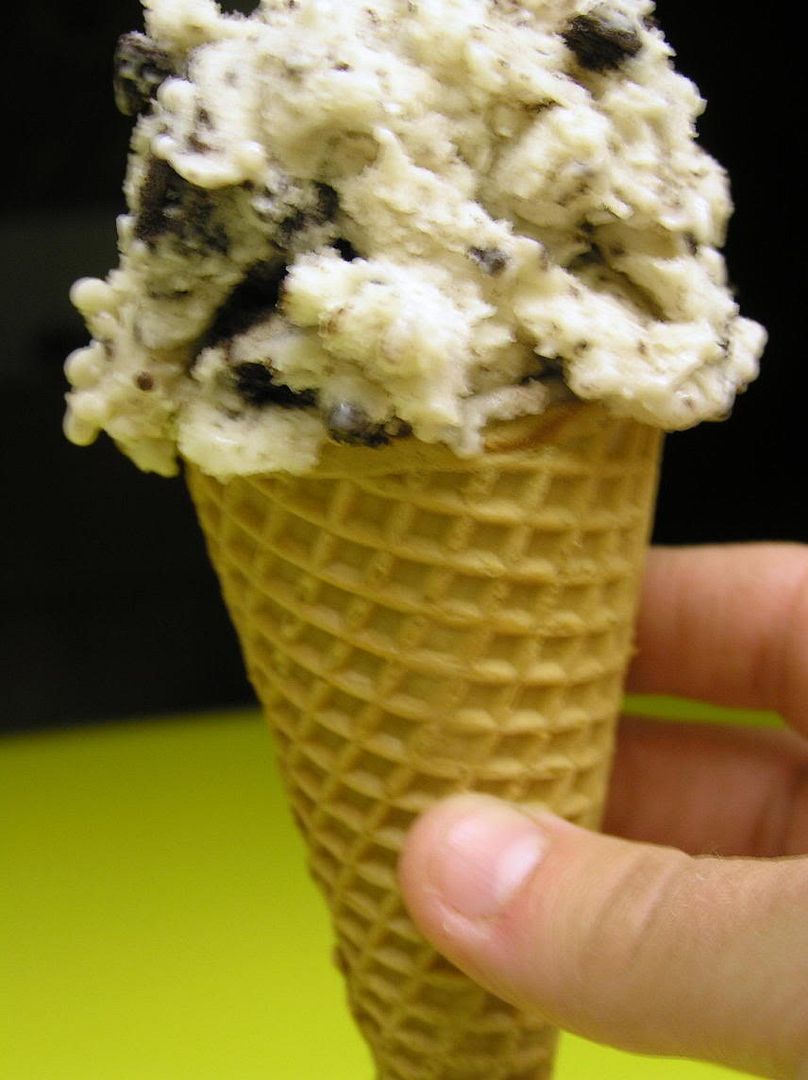 And these are the treats for the week:
Ingredients: (all organic), rice puffs, kamut puffs, raisins, peanut butter, brown rice syrup, agave nectar, vanilla, cinnamon, coconut, chocolate chips, cashews, almonds, pecans, walnuts, hemp seeds, sunflower seeds. Yum.


A closer look...


And these I tried to copy that WFM sells for $14.99 a pound. No way am I buying them. I just take a sample every time I go. I tried to make these, but they are still (the next day) trying to settle and dry out.
Ingredients:
pecans and cashews, brown rice syrup, maple syrup (Grade A organic, dark), vanilla, sea salt.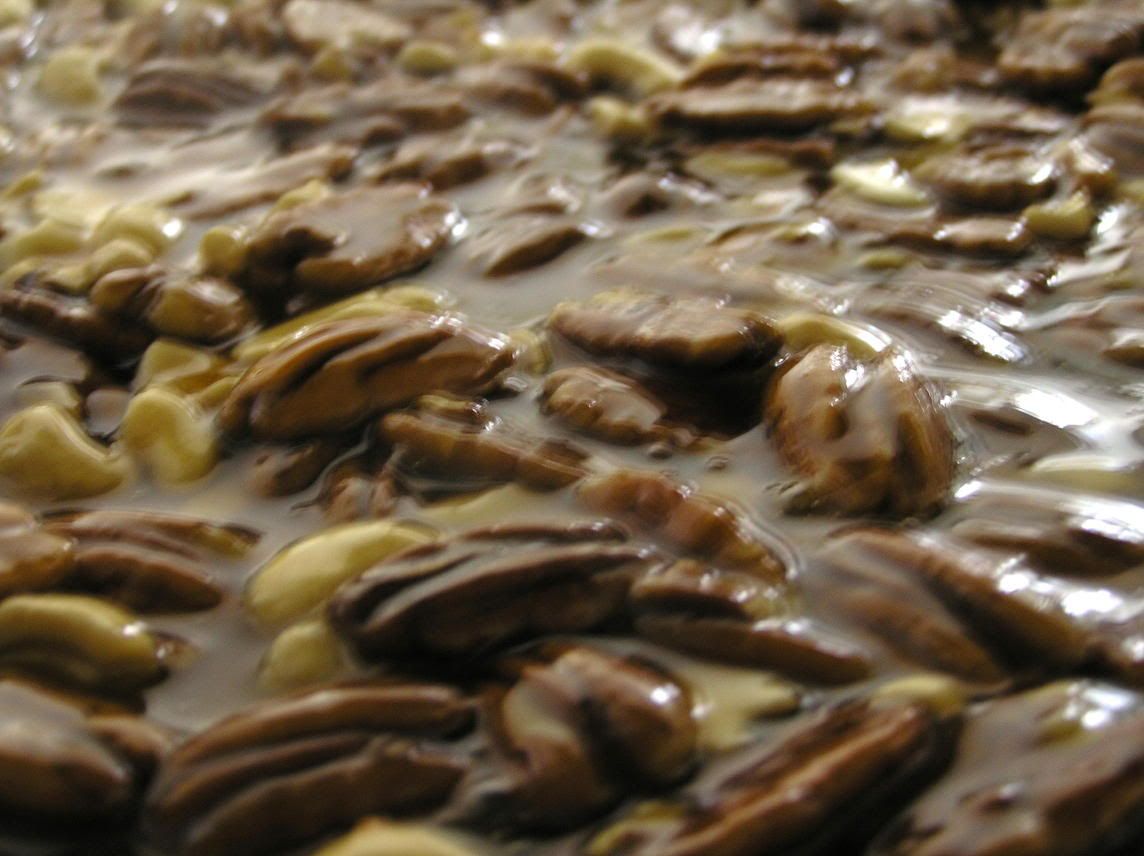 I have to go to work now...