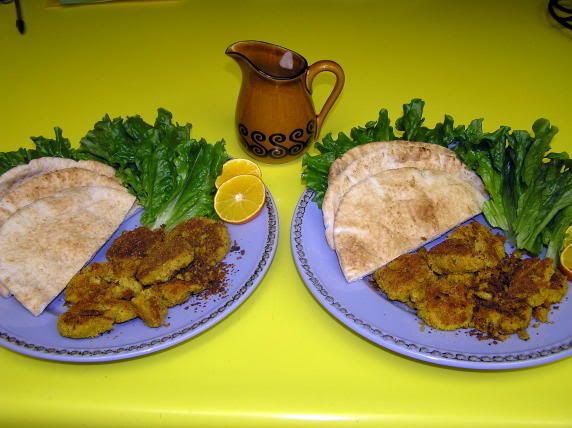 Last night I made faux falafel. They are what would be a regular falafel but I added carrots, jalepeno, and a lot of other stuff. It turned out to be my least favorite of all patties I have made, but was worth the try. I just threw a bunch of stuff in a food processor with some chickpeas, blended and added spices. Chilled for an hour in the fridge and then lightly sauteed for a while.

I served these with pita, oranges and romaine. Not shown was tamari-tahini from TEV. This is my tahini server.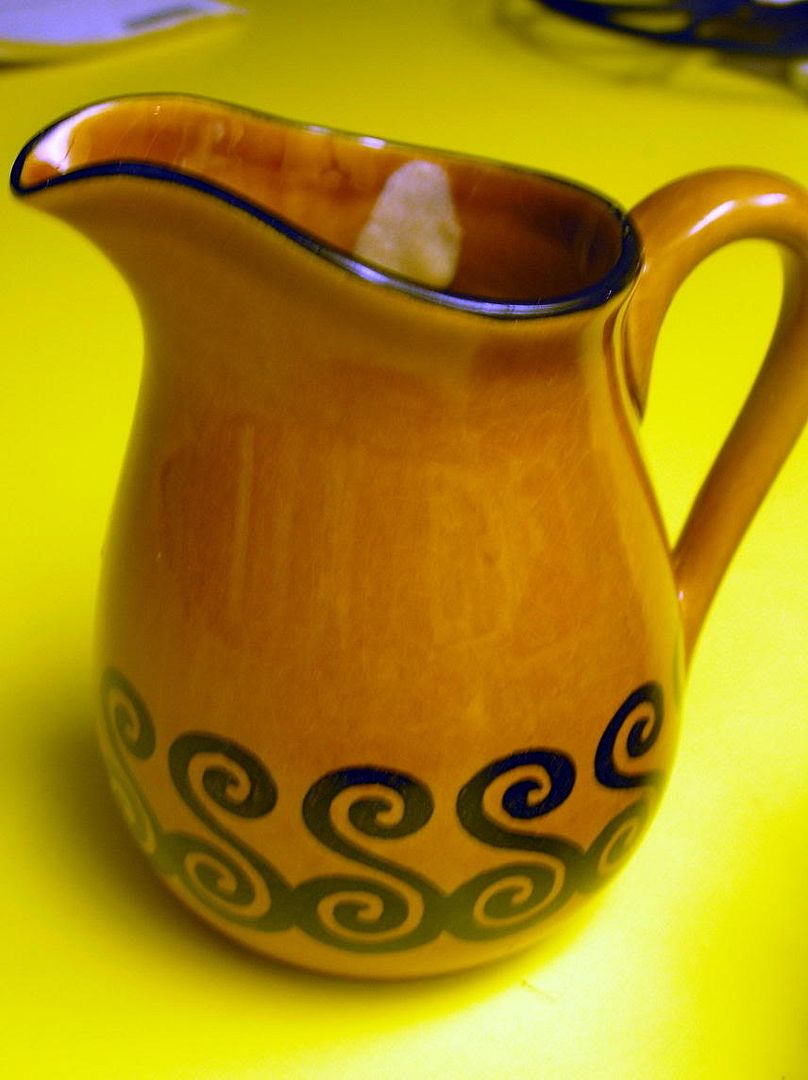 Have another look...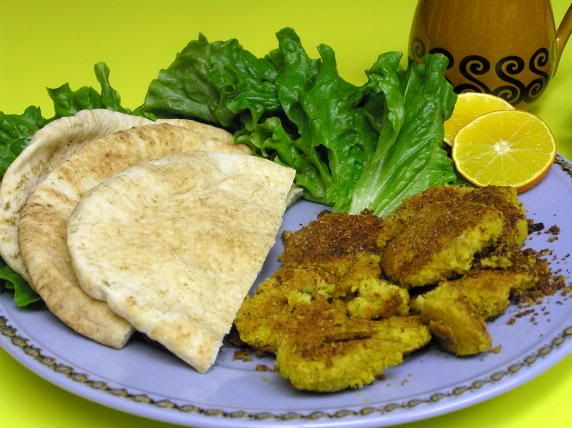 Remember from one of the last posts that I was planning on making maple pecans because I refuse to buy them from WFM for $14.99/lb? Well, my attempt failed and I needed to quickly turn these into something else because I certainly wasn't wasting expensive items such as maple syrup, pecans and cashews. I decided to throw in puffed rice, brown and organic for two reasons. One, it is cheap (about a dollar per bigass bag). Also because I needed a binder to fill these and they are sticky but good. A good breakfast treat with the maple syrup.



Ratings:
Faux Falafel- out of ten I gave it a five point five.
Maple Pecan Crispy Treats- out of ten I gave it a nine, especially for being a mistake.