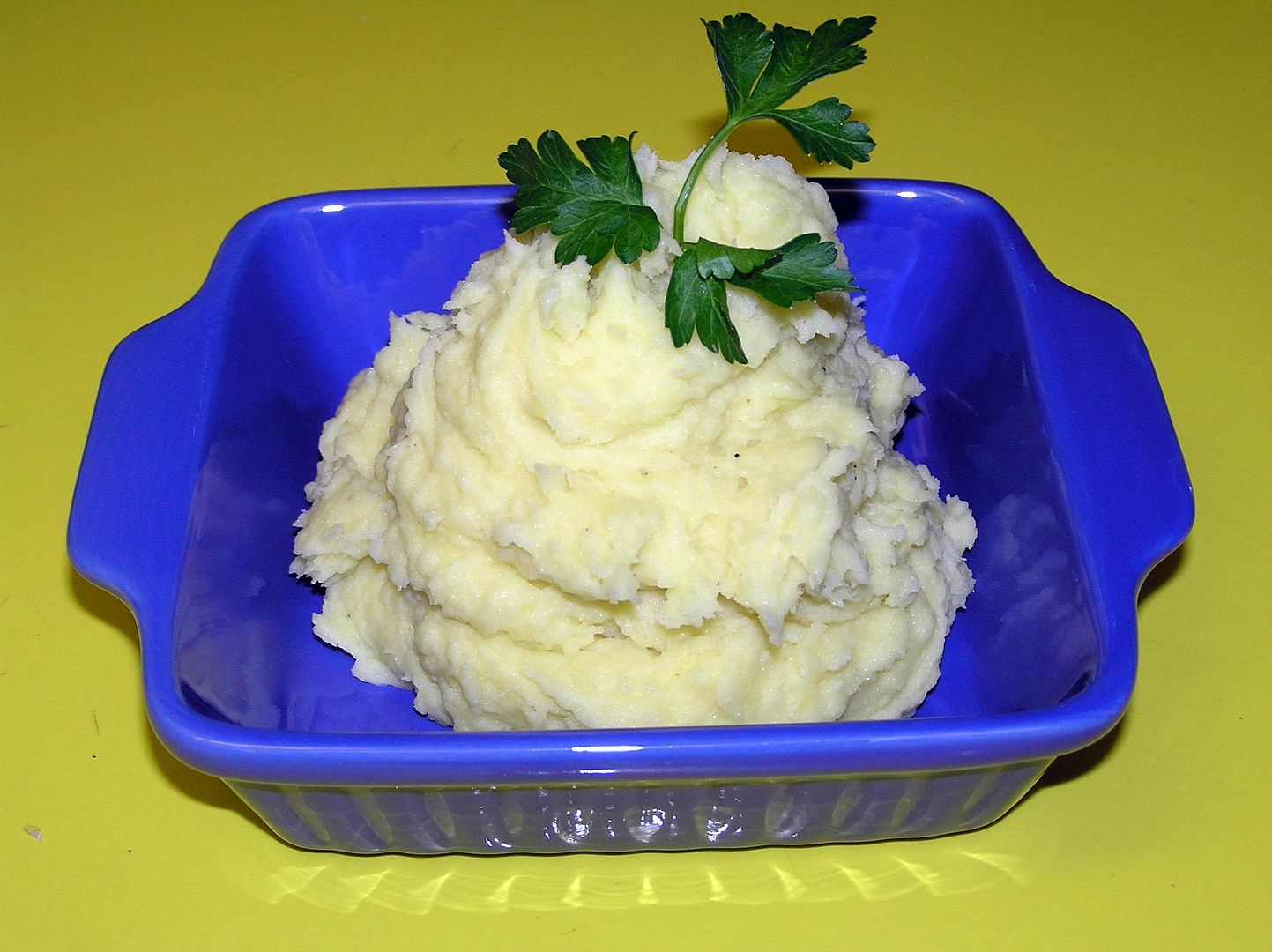 I woke up to some sunshine and some Bob Dylan on NPR this morning. And the ground is still wet which is amazing that it's not warm enough to evaporate. In the middle of our 18-hour + rain, I decided that if I was not going to run to the store and grab an unsweetened milk, that I would let about 1.5 pounds of Yukon Gold's go to waste. The weird sprouts were starting and they frighten me. I have been dreaming about smashed potatoes for a long time, and I bought some Yukon's last week (see midweek munchies post for complete list). Earth Balance is stock around here, so I didn't have to worry about that, but I do keep vanilla Silk as my staple milk, so I was running into problems here. Plus, after seeing Jess' post about her smashed potatoes, I decided it really was a sign (and time to make them).

I decided to go to the store and I ended up buying a small milk, a bag of red lentils and 4 carrots, although I think I left one on the line (no bag). It was so nice walking in the rain, actually being wet, not seeing blue skies, and people were all happy and chill. I was cold though (I'm a wuss when it's under 75 degrees). What a day... and to make it even better, I was about to have some smashed potatoes!

Ingredients:
Yukon Gold potatoes, about 1.5 lbs
garlic, minced, about 2-3 cloves
Earth Balance, about 1/3 cup (I didn't measure, but I eye'd it)
Unsweetened Silk Soymilk, about 2/3-1/2 cup, I'm not sure, as I just poured it in and added too
Five kinds of fresh ground pepper (black, white, red, etc..., it's a pre-mixed churner)
sea salt (to taste, I add after finished mixing)
That's it!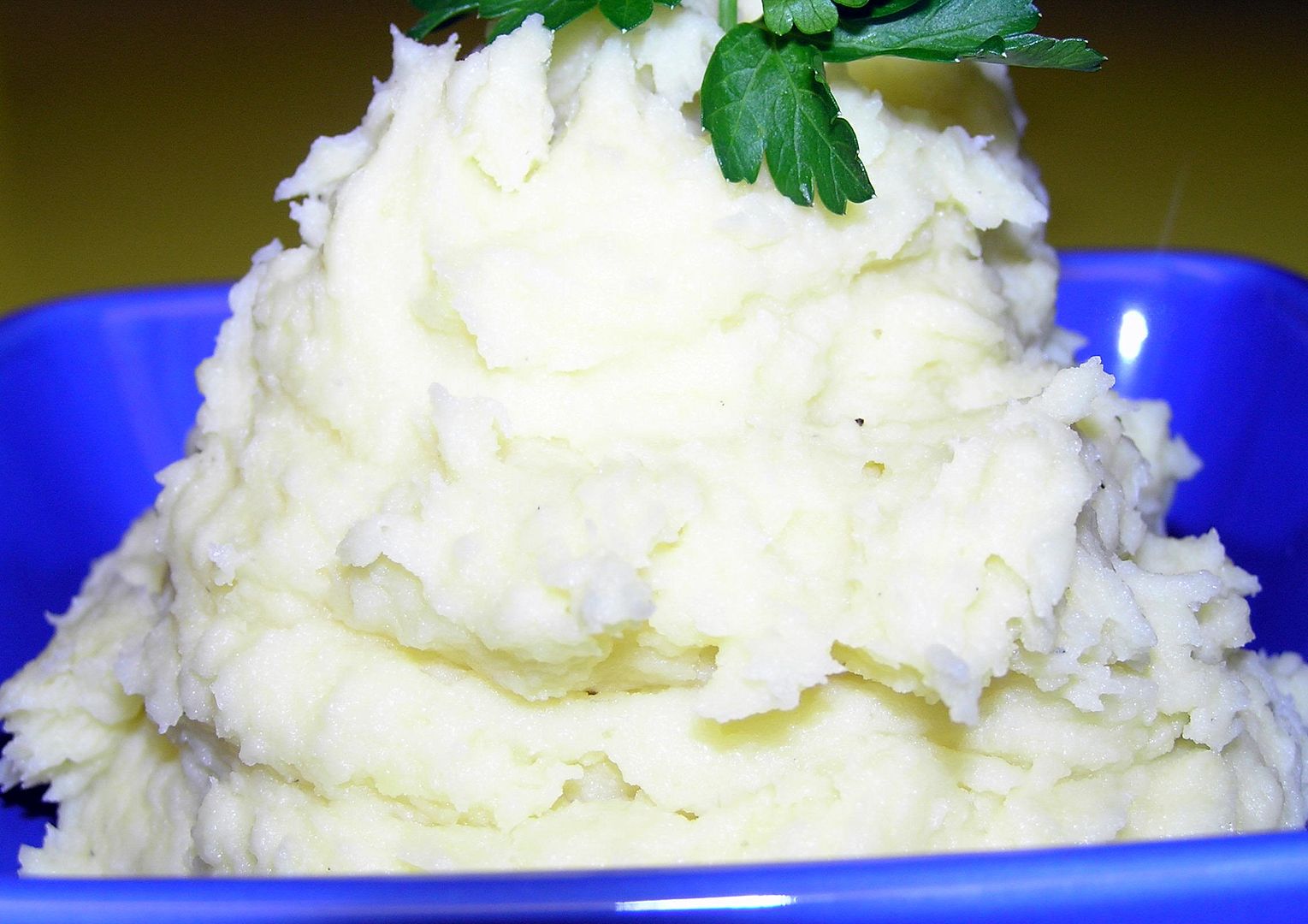 And I decided since this was a rare occasion that it rained, I would also indulge myself in something else that's rare... partially hydrogenated oils, UGH, I KNOW!!! Yep, sometimes I like to treat myself to crap, and this here is pretty much going for it. I love these Mary Janes, and I thought I'd have to drive back up to Camp Verde (about 1.5 hour drive) just to get some. I looked everywhere, even online. These are great, but do have some crap in them, and don't give me any more crap, because I am 100% sure these are vegan. They're peanut butter kinda chewy like taffy like sweetness, with added crap.

You know, as a vegan, as a nutritionist, and as someone that doesn't like crappy ingredients, I sure do like these. Except I think I had about 10 yesterday (while playing badminton with Ray and Killian in the house, Killian freaks out over the birdie). And then the sugar (and other crap) started to get to me and I was dizzy and light headed and I think I just ate too many. I also didn't have much in my belly to start with. I was going overboard because they taste so damn good and I think it's fun eating something so weird and chewy once in a while. And I think that having them once in a while, when it makes me happy is completely ok to do, and I am just living life how I feel is best for me (and that includes happy crappy things every once in a while) and that's why I'm sharing this all with you. Plus, I think it's funny how the wrapper is practically the same exact color as our kitchen counters!


So there you have it. I ate smashed potatoes, some almond oat balls, Mary Jane's and some ice cream yesterday! The rain sure did get to me! Oh, and let me just say that I've had Sloppy Lentie's (I changed the name) twice in the last week, that's how freakin good they are. I will post my recipe on my version of these and I may just have some again tonight. It's fast, so easy, a one-pot meal, and virtually no clean up, especially since you will probably eat it all that it's so good.

Leslie's Version of Sloppy Lenties...
Ingredients:
1 c. rinsed and drained red lentils
2c. water
1c. tomato sauce
1 T. tamari (soy sauce)
2 carrots, chopped
a big handful of kale, chopped
about 1/4 onion (unless you actually like onion, use more), chopped
pinch of chili flakes
pinch of dried basil
2 cloves garlic, minced
Method: Combine dried lentils, water, tomato sauce, tamari and bring to a boil. While waiting, chop (food processor is best to get real small) carrots, garlic, kale and onion together. Add to pot of lentils. Add chili flakes and basil. Cover and simmer for 30 minutes. Stir every once in a while. Enjoy with a spoon or some bread (or anything else good you can think of).