This could possibly be the best midnight snack ever. Yes, I ate this at midnight!

We had a pretty boring dinner last night around 9:30 or 10pm. I wanted ice cream, but I was too full for a while. I thought about going to bed... then I thought about ice cream. Then I thought about putting a bunch of good stuff (including broken organic cones) into the ice cream.

A milkshake at midnight it was...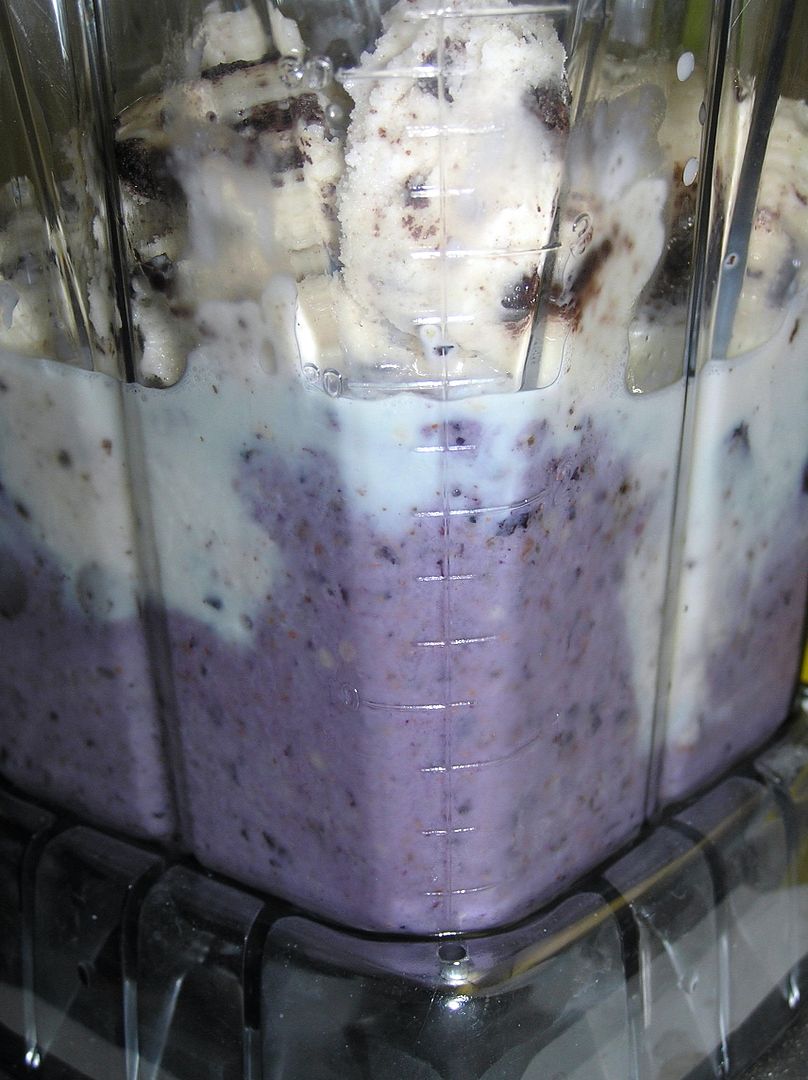 Above: What you see here is magic about to happen in the VitaMix. Well, it already started when I took this photo, but you get the idea, right?

Ingredients for my special milkshake. I just started throwing (what I do best) stuff in that I thought would be good. Funny thing is, what I thought about most was cones, and I ended up forgetting to put a broken cone in. At least I saved 45-50 calories! Whatever to that.

Ingredients (for real this time):
*Soy Delicious Organic Cookies n Cream ice cream (my favorite, from a quart, the 4.5g fat/serving kind, not 12g/serving)
*Silk Soymilk, vanilla flavor, organic
*Organic, barley sweetened chocolate chips
*frozen blueberries, organic
*hemp seeds, shelled(?)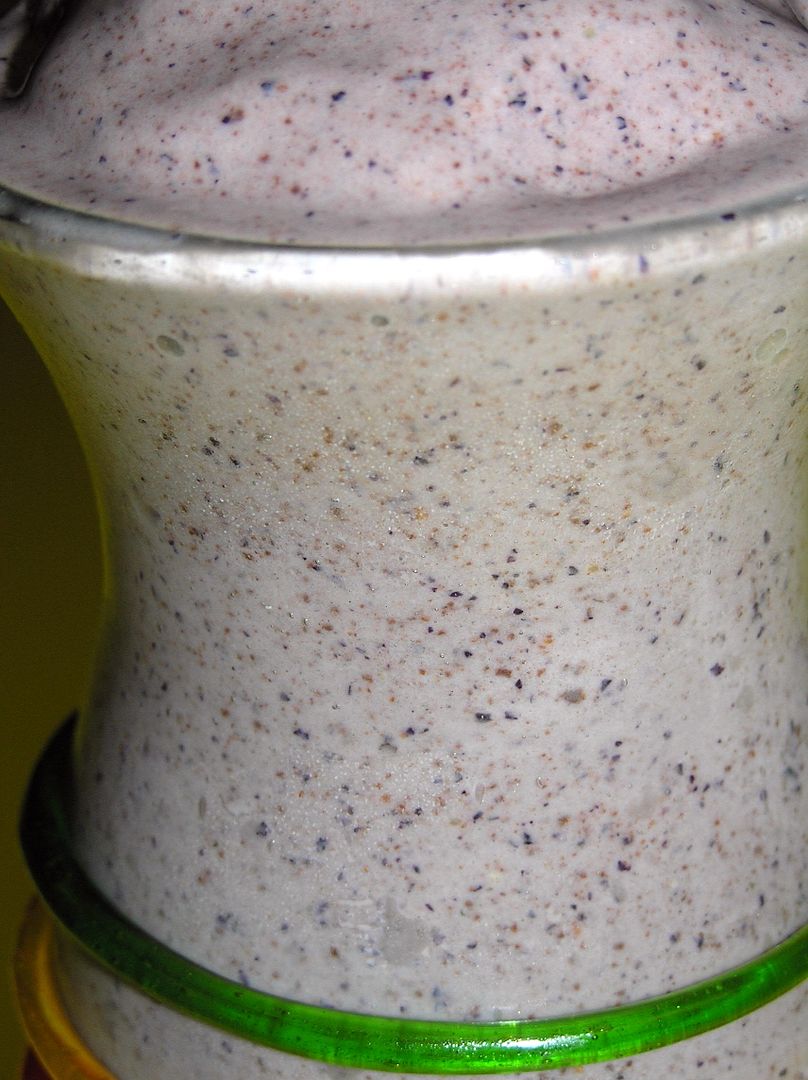 I whizzed it all together in the V-mix and it turned out fabulous. It started melting by the time I got to the photo because it was either take a photo right away and risk the blender being stuck with all the blueberry bits for days, or have a somewhat melty photo and have a nice and clean blender. Blender it was.

Note: Ray and I shared this (I suprised him while he was working on the computer) and not shown, but we had two gigantic red straws to suck up all this goodness.

Verdict: Awesome midnight milkshake, and for the most part, healthy too (kinda).