I tried making this for the first time last night. I didn't have dates, but I had a ton of raisins. I need to make this a bit less-liquidy next time.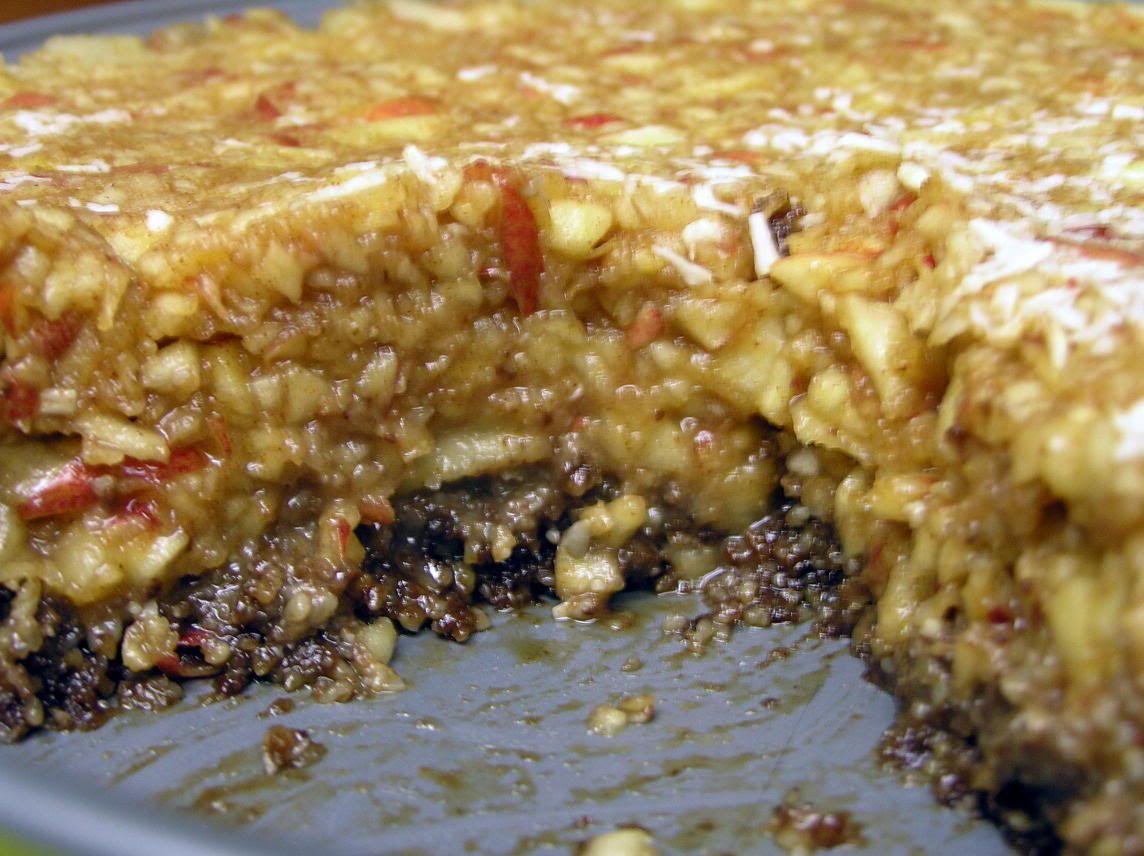 Ingredients:

Crust: organic raisins, raw sunflower seeds, ground cinnamon, raw almonds (a few), all blended.

Filling: organic gala apples (about 6), agave nectar, more cinnamon, fresh lemon juice, coconut shredded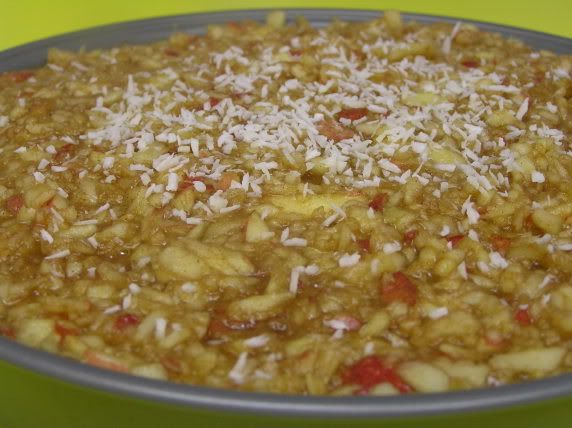 Below is the crust.

I put the apples in the food processor. I could have made them larger to prevent all the liquid. Next time I will. This was really tasty though and now that I have a base and understanding, I'm going to play around with it.