This was super-good. I have made it one more time since this time (which was about a month ago) and I have made similiar versions as well.

I followed this recipe from La Dolce Vegan (Sarah Kramer's book) and I followed it exactly except I lowered the onion amount. The ingredients (but not exact recipe) are as follows:
chopped onion
olive oil
celery
carrots
garlic
veg broth
red lentils
quinoa
basil
oregano
sea salt
black pepper
tomato
cilantro
apple cider vinegar

This stew was soooo good. Here's a close-up shot.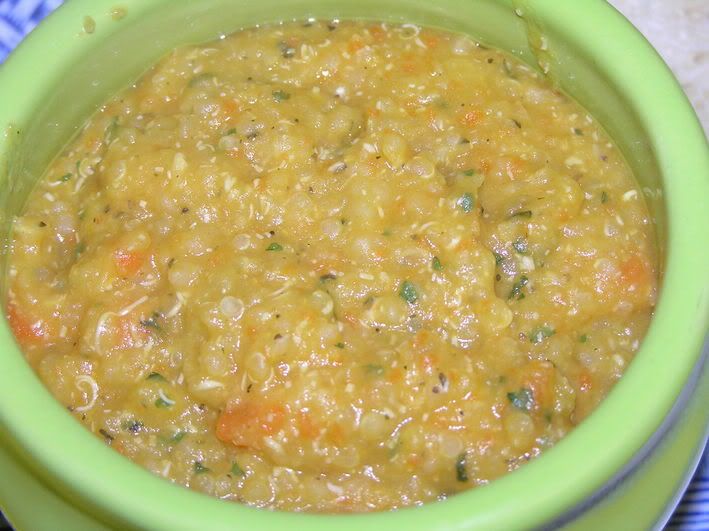 And these are our meals... ta da.
I can't remember what kind of bread that was. Doesn't look like my favorite Seduction bread, so it's probably a fancy whole wheat or something. The important stuff is the stew anyway!