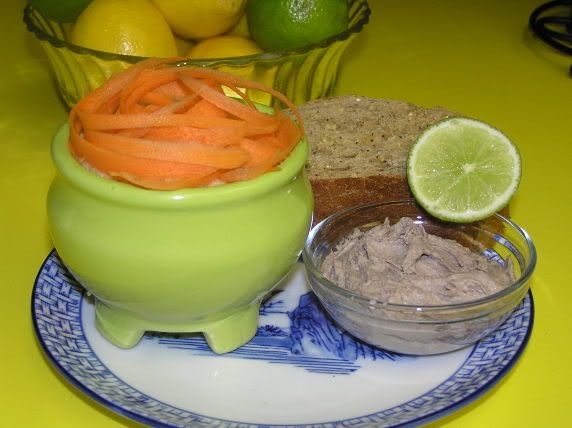 Guess what's for dinner?!?!

What do you think is "hiding" under the shreds of carrots ...

da da da...

wanna take a guess?!?

Do you even need to guess?

Yep... I'm sure you all knew it all along...

*drum-roll please...*

*visualize _______ (enter random-happy-time)*

COUSCOUS.

No joke, it was once again a quick simple meal and I want to eat up this black bean dip, as well as the Seduction bread that is quickly becoming hard (clearing throat...). So, what you see here is even more lime in the dip, a slice of Seduction Bread, couscous and shredded carrots. I put lime in the couscous as well as soy sauce, olive oil, ginger, garlic and sea salt.

That's it, and it was mighty-fine.