Lentils and Rice
I forgot when I made this but it was just ok. I would next time use a different grain on the bottom and not puree as many lentils. I also went a little cumin-happy and decided I like cumin way too much and added a bit more than the recipe. Big mistake. And I would cut down on the turmeric a bit, but not much. Here's a close-up photo.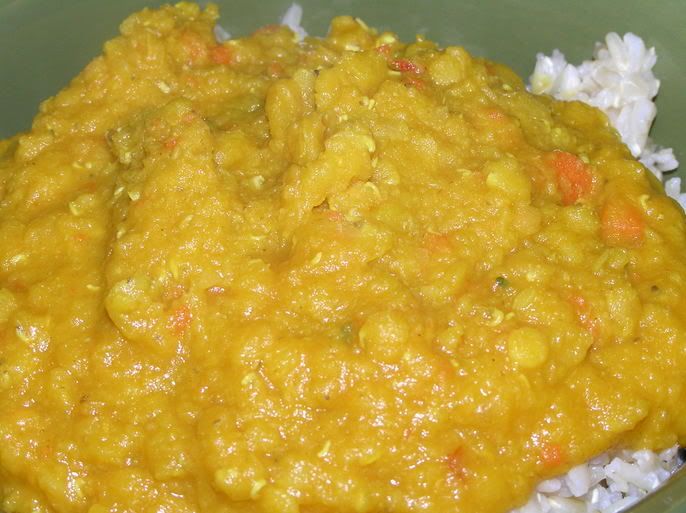 Ingredients:
onion
olive oil
carrots
garlic
red chilis
veggie stock (only a bit)
water
red lentils
turmeric
cumin, ground
sea salt
ginger
tomato
cilantro
black and white pepper

And this is how it turned out... Ray stuck his nose up to it and the yellowness freaked him out. He was surprised and happy that he liked it. He ate a lot and I was happy too. Of course, I had enough for myself! I served it over brown rice. Next time I need to add quinoa or something better.