Organic Rice Puffs
Brown Rice Puffs: I made some fabulous rice crispy treats. I am going to keep experimenting since I didn't measure anything with these, threw a lot of stuff in, and well... they came out really good! Ray has requested to have these as "snacks" every day. I agree, but I cannot dare make them this way every day. I would get huge. But, for every once in a while, this is a great feast, and I will post in the future my modified versions. I already have ideas...
Organic Brown Rice
Used in Place of Sugar (for just about anything)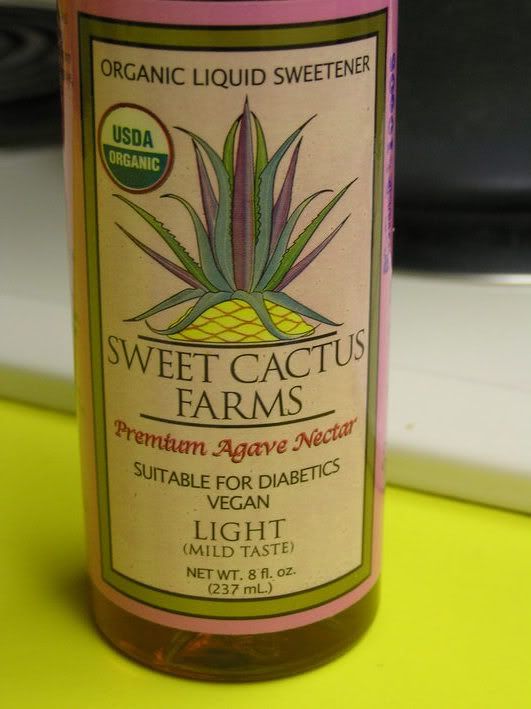 I placed the ingredients (added vanilla a bit later) into a saucepan and heated on super-low heat for almost an hour. Maybe about 45 min to an hour.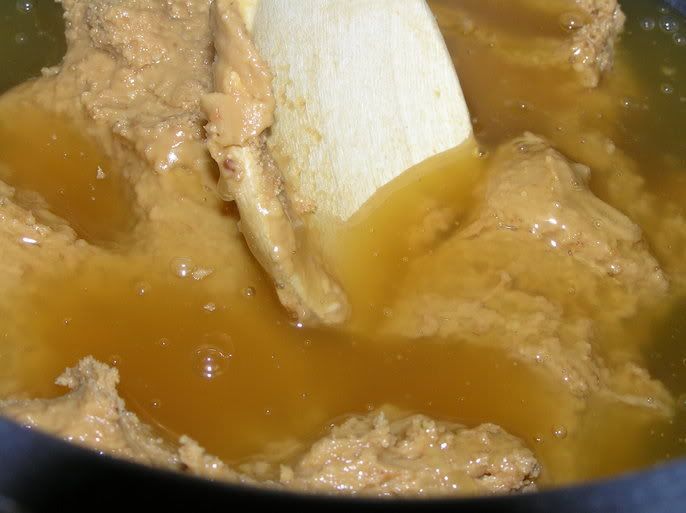 Keep Stirring!!! I added the vanilla about half way through and kept stirring. The goal was to get it hot and melty so it would be "easy" to spread. It still wasn't that easy, but I'm also not that strong. Stir until melty... the chunks are the almonds.
Check to see if it's melty enough. Stick your finger in there to make sure it's as awesome as it looks... I poured this all into two different bowls of the cereal. I don't really have big bowls and I used the whole bag of cereal. Don't forget, I didn't measure, so I had no idea how this ratio was going to work. It did.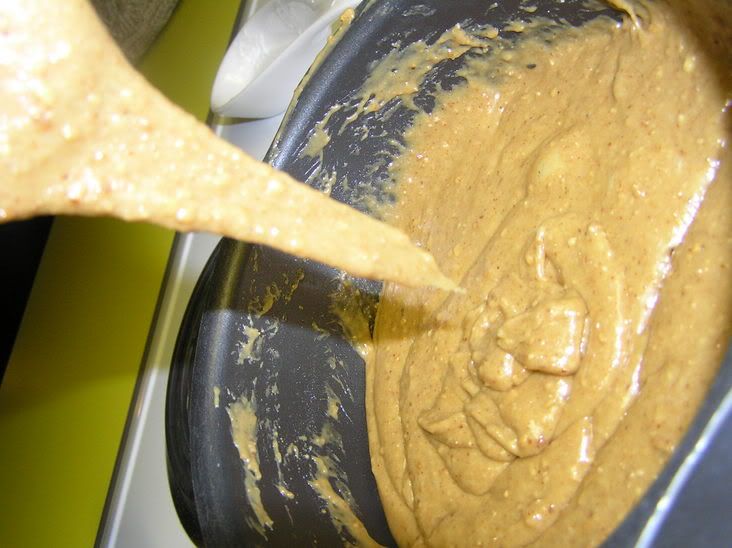 Mix with brown rice. And... into a lightly oiled or non-stick baking pan. Chill it for a while...
Cut open view.
Here's the ingredients:
-brown rice syrup
-peanut butter
-almond butter
-vanilla
-barley sweetened chocolate chips
-agave nectar
-organic brown rice cereal
(all items were organic... I don't "try" all the time, but I guess it just so happens. Better anyway, so I'm happy)
Millet Puffs

Millet Puffs:
It consisted of Nature's Path organic millet puffs, my own squeezed organic peanut butter, organic brown rice syrup, organic agave nectar, organic vanilla, and a handful of barley sweetened chocolate chips. Ray wanted more snacks to take with him so I made these... I am staying away from them.