Yay! I am the happiest cookie monster around. Or perhaps the only one around. In my last post, I half-jokingly shared that I was willing to pay [big bucks] for someone to send me homemade cookies, especially Dreena's cookies. Even though I was not seriously requesting cookies, I was willing to accept! I didn't think anyone was really going to offer. Lucky for me (for personal selfish reasons), Jody offered to bake and send me some. After all, she was planning on making some of Dreena's cookies anyway and we shared the batch.

I was so pleased and grateful to have this offer, especially since I haven't had homemade cookies since before last December. We were in touch late last week and she sent them off on Monday. They arrived early today (so quick for across the country) and I have to force myself to savor them and not eat them all today. Because I can eat 'em all!!! They arrived in a re-used cocoa cannister, not the one shown here (way to go Jody!). Along with the cookies were her homemade vegan soaps. Three flavors and they all smell wonderful. If you want soap, good smelling, good vegan-ingredients soap, contact Jody.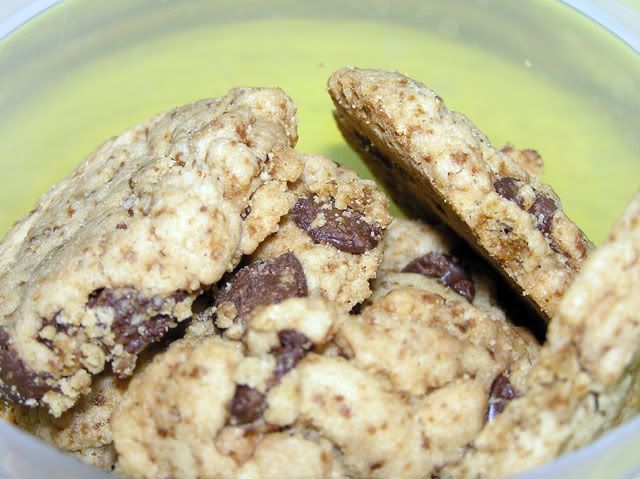 And here's a close up of the yum-ness. No messing around here. Thanks Jody!!!

PS... one day I hope to show you all cookies that came out of my own oven.