This is a preview for what is yet to come. First you all have to sit through Midweek Munchies. I have 33 minutes until I am "late" for munchie day and who knows what time it'll be by the time I'm done. (edit to add: finished post, I have 12 minutes until the "deadline") For now, I have a grocery list to contribute. No code, but "here's what Leslie's contributing for the week"...

Trader Joes: Yep, I live super-close and I'm happy about that. For some reason I don't go there as often as I end up wanting to. It was a good random change and here's what we (Ray and I) got.
Nature's Path Optimum Cereal- the best powerhouse next to my treats
apple granola*
frozen broccoli*
frozen cherries (Ray's, as I don't care for these)
brown rice*
trail mix cookies, Trader's brand (supposed to be like Uncle Eddies but not even close to as good, sorry people at TJ's)
light coconut milk
peach white tea
cheese for Ray
hot jalepeno sauce
roasted cashew butter (not organic, but $3.99 and I am super-happy about that price)
baked teriyaki tofu*

From Whole Foods (random days)
horchata
2 huge rosemary bread loafs (last post)
garlic*
onion*
purple kale*
carrots*

And now for the stuff that you all have been buggin' me about. It makes me a bit shy to show all of this (especially without a price tag, usually I am strictly business, not *showing off*, although I am open to orders as always). I am not shy about eating, talking about food, expressing passion about something, being silly, or many other things, but showing my jewelry is taking some guts. I am very shy in this department! It all started as a hobby that turned into an LLC. I have already been sharing food, recipes, ideas, kitchens, etc with so many great people that I am ready to show *some* jewelry. Enjoy.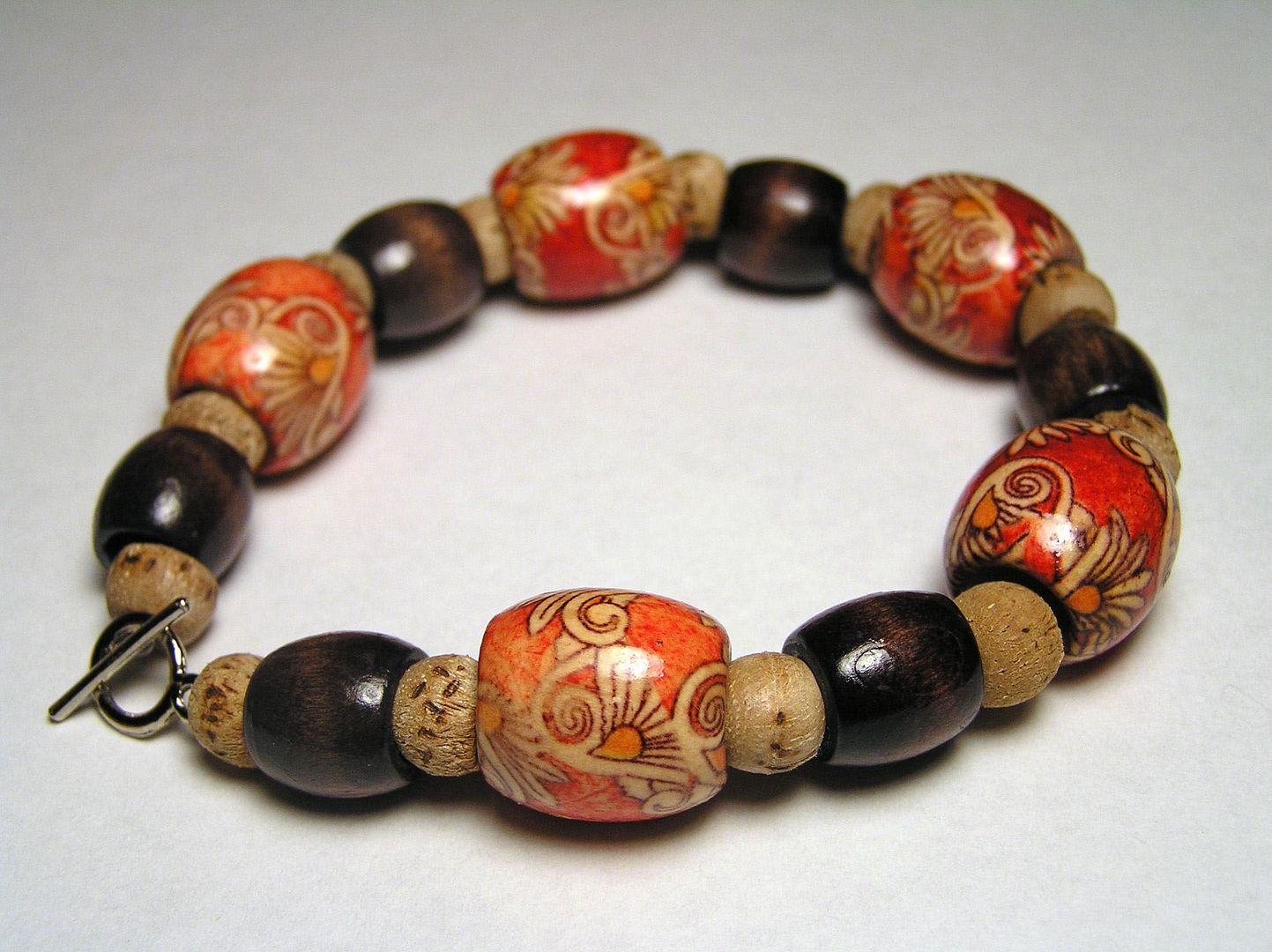 This bracelet above is three types of wood, painted with a toggle clasp. Oh, and all of these were taken at least a year ago and before I discovered the macro-mode on my camera (thanks Miriam!).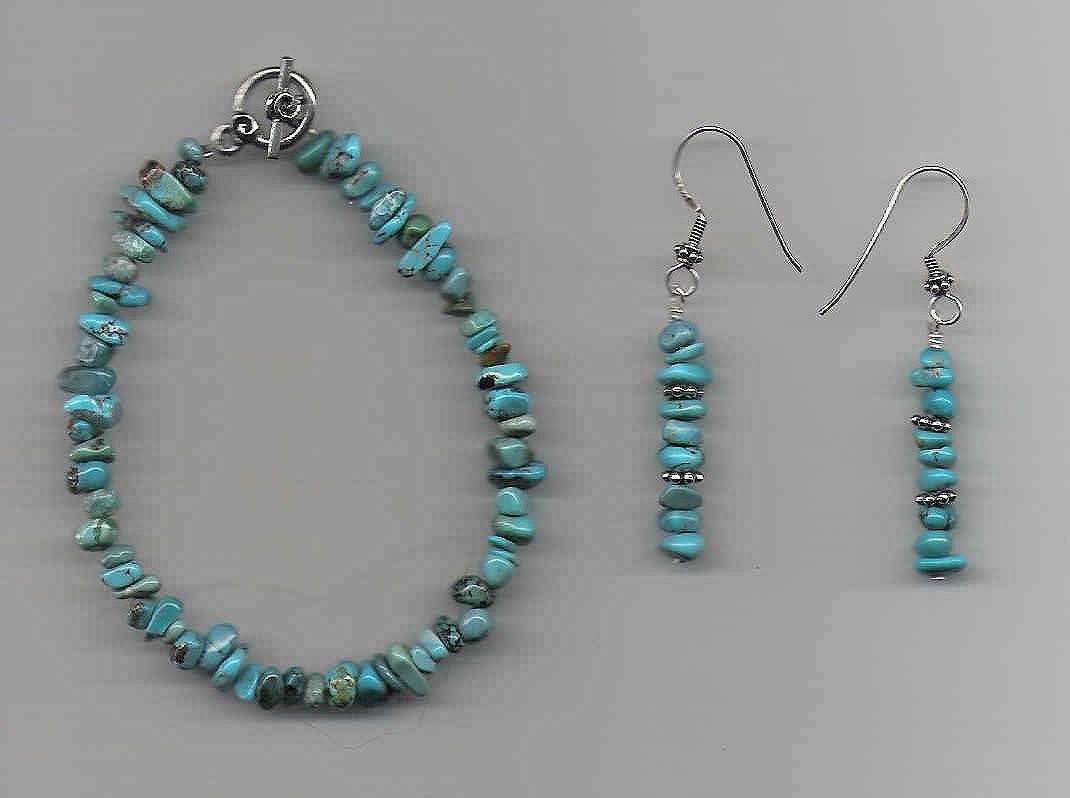 Above: Chinese turquoise bracelet and earring set. Sterling silver clasps and hooks.

Above: Peridot and quartz necklace with tri-amber/sterling silver pendant. Sterling silver clasp.

Above: I can't remember what the first keychain with the peace sign is beaded with. Most likely rose quartz dyed. The second from the left is my favorite of these. It's flourite and the blues and purples blend together. Third we have just a simple glass with plated silver beads and a pewter frog pendant. The final keychain is made with handblown glass and a few other beads that I can't place. The pendant is a Chinese symbol (correct me if I'm wrong). All of these keychains are on my lower-end of products.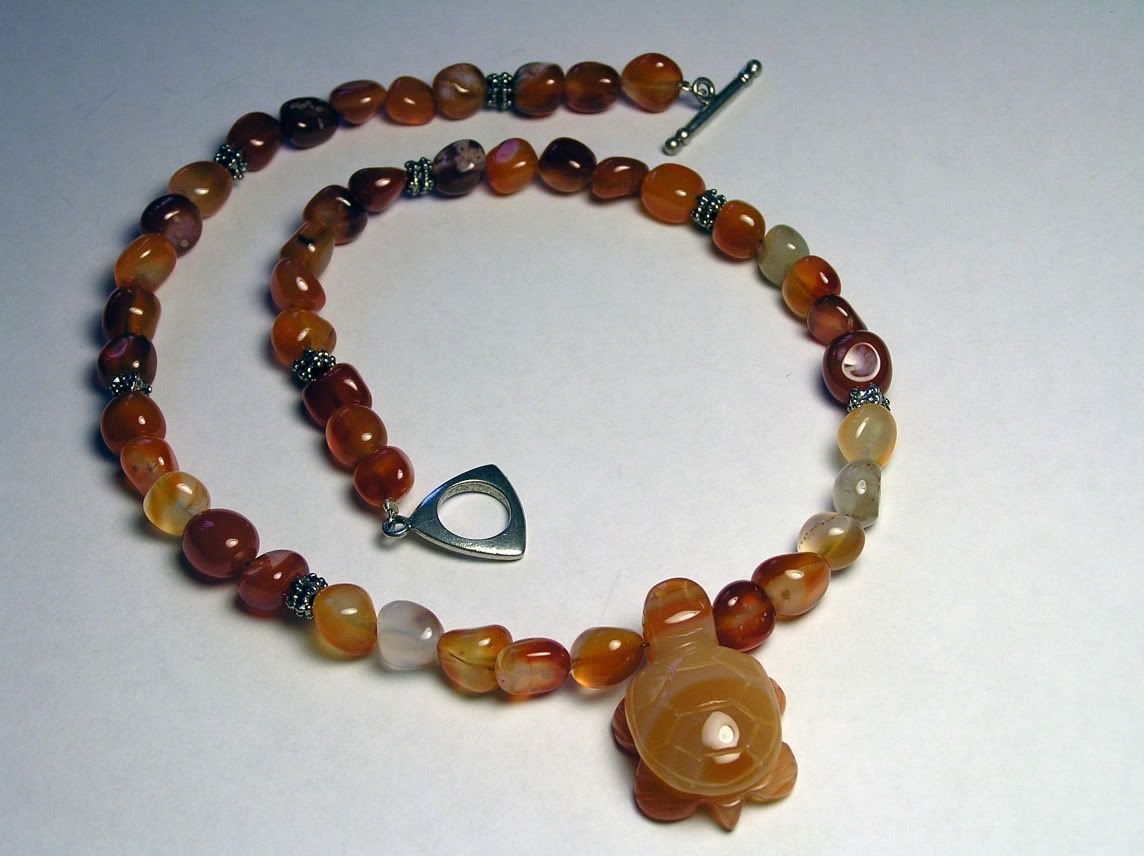 Above: Carnelian necklace with sterling silver clasp and carnelian turtle pendant.

Above: Large serpentine stones with labradorite square fillers. Toggle clasp.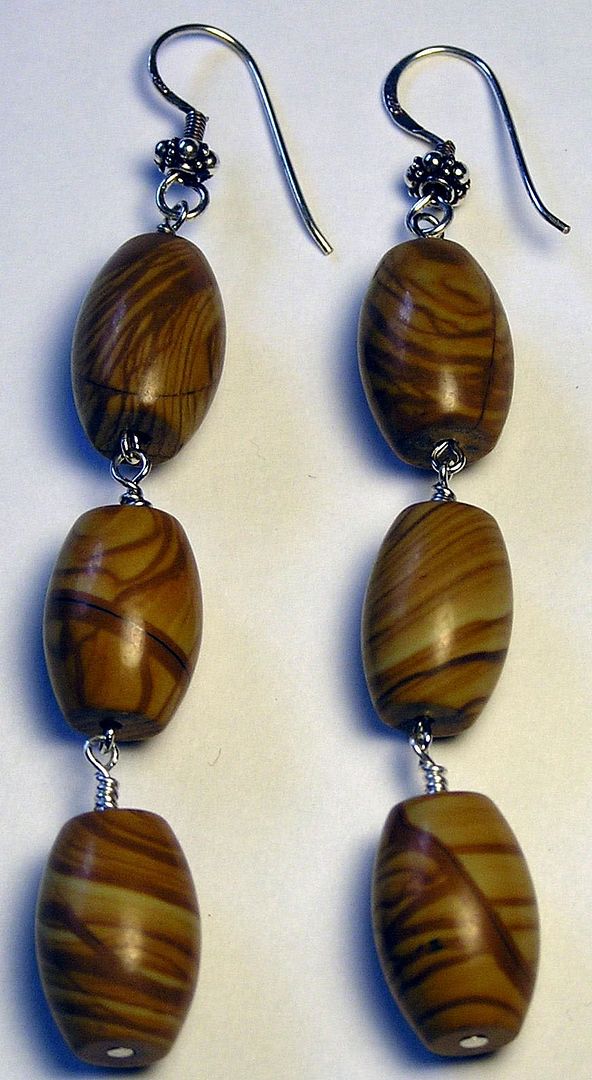 Above: Jasper earrings that took me forever to make because they have three dangly layers. Sterling silver hooks and they're about four inches long.

Above: Agate stones with glass and sterling silver fillers. Sterling silver and labradorite pendant.
Sorry this is so cut-and-dry. It is a slim selection, as I have made hundreds over the last 6 years and always come up with something different (and each one is unique, no two the same- ever). I can give more information about these such as size, sales price, types of stones, etc, but please comment and ask. I would much rather "type" about food, but I am happy to share all this. I hope you have enjoyed looking at all this and I have no idea why the computer is not letting me un-italicize these words!