I came home last night only to find that there is more than one computer nerd living in this house. Ray's not one of them...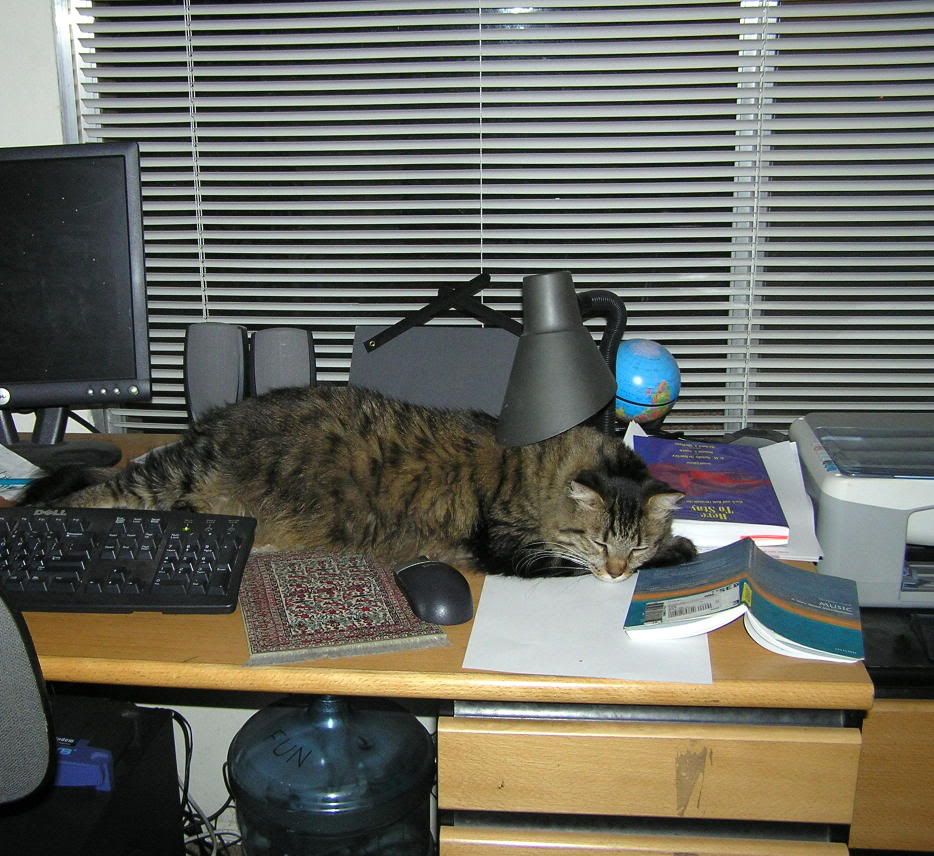 What a super-cuteness! I just had to take some photos as my camera was right here for uploading FOOD photos. Sorry, no food for this post, just to show you all how cute my guy is. I love food, but I love Killian so much more!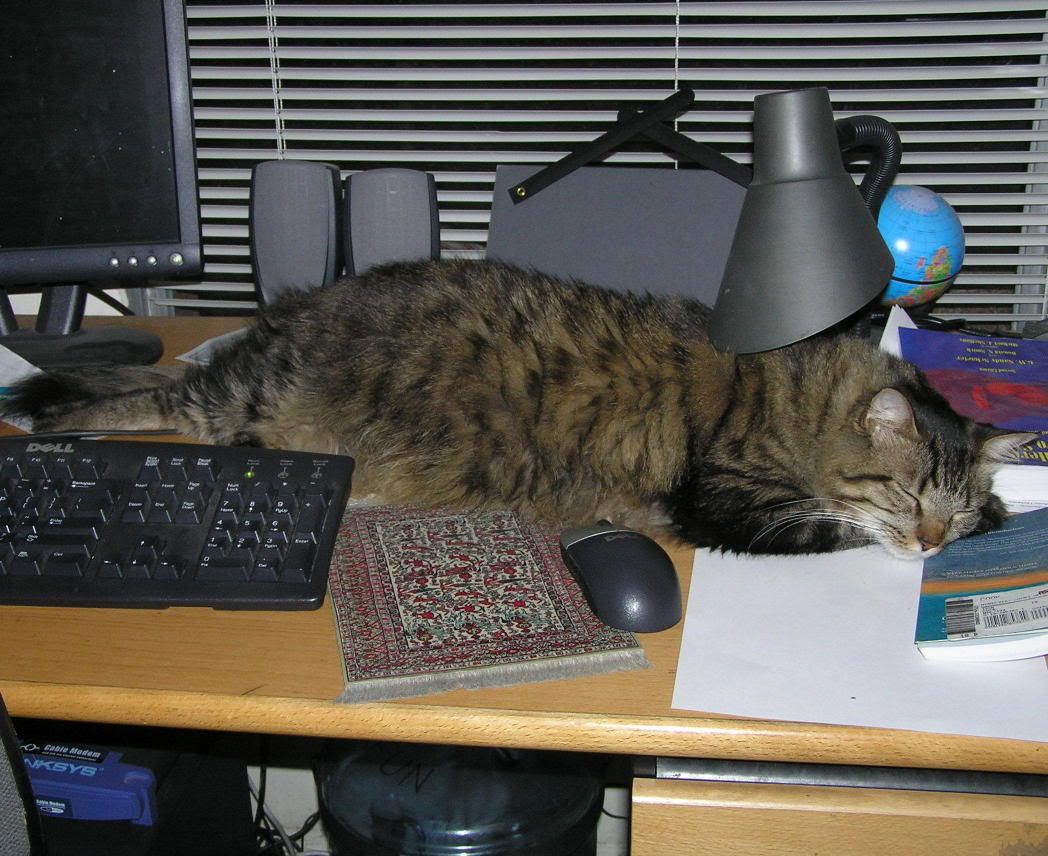 He changed his stance (position) three times in about 1 minute. He just knew how cute he was (and always is). He likes to shove his fatness into small and low places...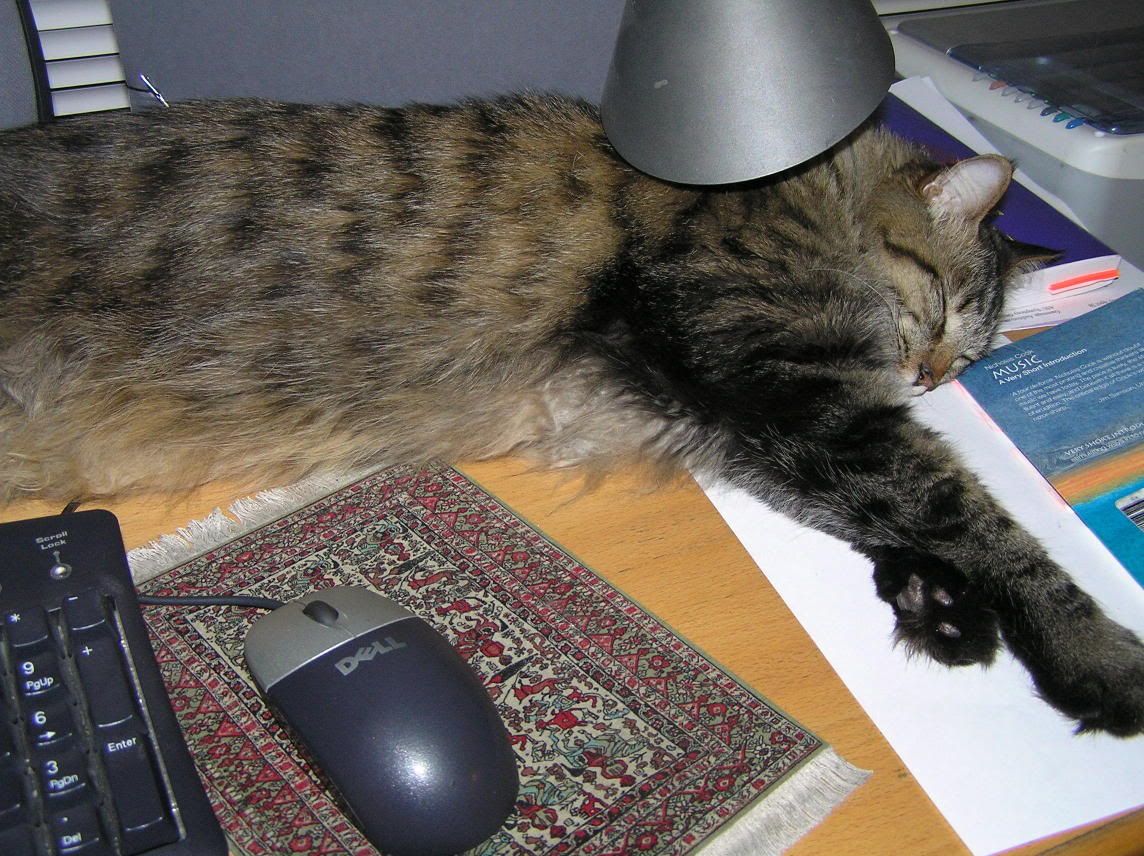 He likes to put his paws on the mouse too!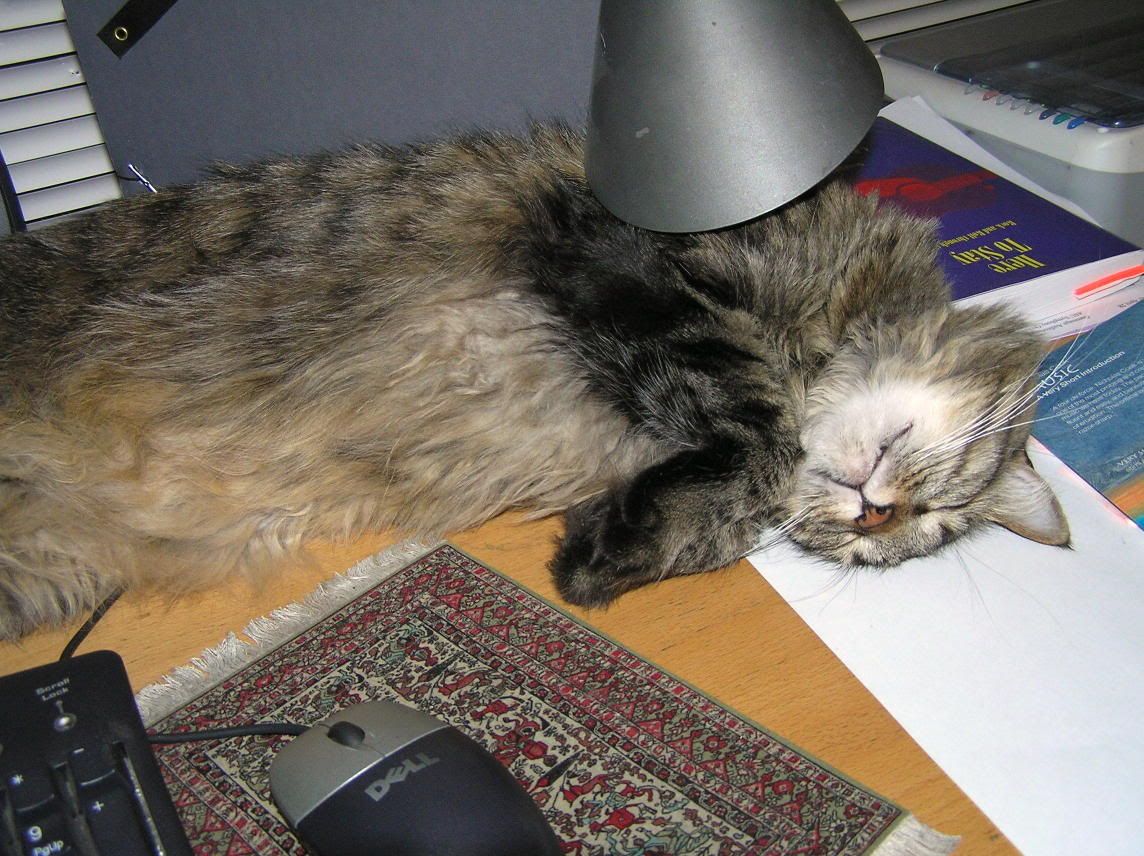 And showing off his tum (and he likes when I rub his chin). He looks skinny here because I was patting down his poufiness. He is very furry and fat but these photos take off a few pounds!

I can't get over this cuteness. You can call me the nerd too!