Today makes me officially 25 years old. I don't know how I feel about that. It's also 6:30am.

Filling out forms will be different from the past 7 years, as I am no longer checking the box for the 18-24 age bracket. Hmph, does that put me in the 25-29 or 25-34 box? I don't know why I even care, but I am officially in my mid 20s and I think I will have to post later and tell you all how I really feel about this...

In the meantime, I started the birthday celebration a bit early last night. My wonderful, super-awesome grandparents (I call them G & G) took me out to dinner last night. I wanted to try this new organic vegan restaurant called the Mandala Tea Room, (very pricey and of course, in Scottsdale) but they are closed on Mondays. I wanted to go out last night because I think for my "birthday night" I want to sit in my jammies (with Ray, woo hoo, he took some time off for me today) and hang out and eat ice cream and maybe my own personal vegan cake for dinner, who knows. I do know that on my birthday (or pre-birthday dinner), there is no dressing up involved, nor is there meat on the table. We ended up going to the Pita Jungle http://www.pitajungle.com (click on Tempe, although they are all nearby). My Gramps loves this place and Ray and I take out from there every once in a while. We have friends who work there too. I had a falafel sandwich (what else would I have for my special dinner?!). The dinner was great and we were super-chatty for two hours! Thanks G and G, I love you!!!

Oh, let me give you all this wonderful link to check out... http://www.mandalatearoom.com
I will check it out one day and post about it. If anyone has been to this place, let me know what you think, although they are just getting started...

And for the main reason I posted, my fabulous Grams (G) found me this non vegan flower cupcake. She bought it at the conventional grocery store (I was shocked they had something that looked this nice), but we both know it was for looks only. She knows I appreciate these creative things, yet I had to remind myself not to lick the rubbed frosting off my finger! It is worth saving for a while, taking these photos, and having Ray indulge instead.


Pretty, huh?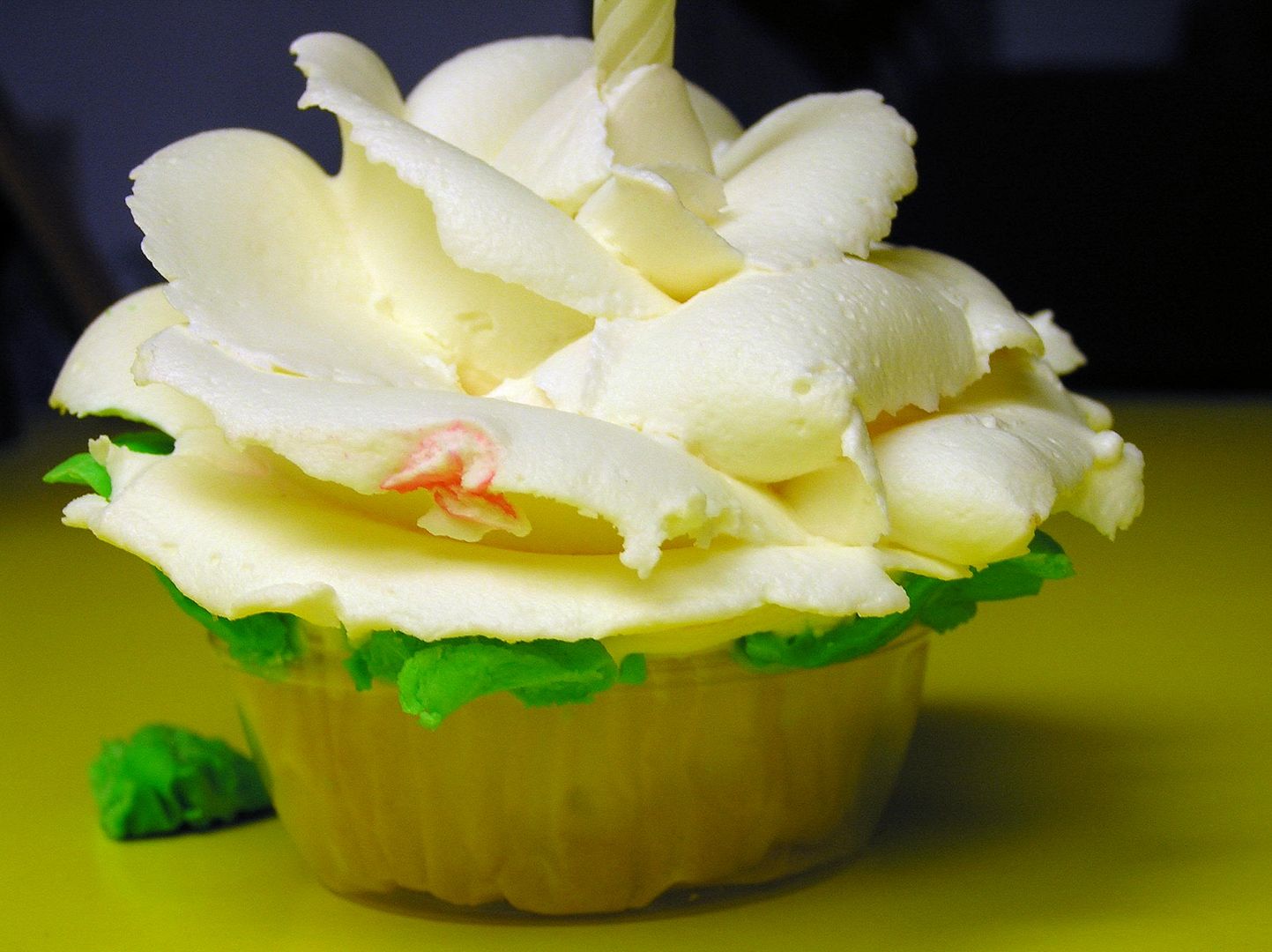 I'm off to start the day, being 25...